Company Profile
President's Message
The name of our company, ADELE, is derived from the initial letters of five words:
Advance,
Development,
Evolution,
Leap, and
Effulgence.
These five words together form our corporate philosophy:
Advancing day-by-day to achieve Development, and with further Evolution, taking Leaps and radiating Effulgence
Based on this philosophy, ADELE will continue to embrace new challenges and strive passionately to grow more every day, in our quest to become the leading company in our field.
ADELE will pursue the growth and happiness of the company and its employees, grow together with them, and enhance their activities and their lives. In so doing, we will continue to contribute to society.
President

Junpei Miyakawa
Corporate Profile
Name
ADELE Co.,Ltd.
Address

Headquarters and Plant
1-1 Satomae, Fukozu, Kota-cho, Nukata-gun, Aichi Prefecture, Japan 444-0124

TEL:

+81-(0)564-83-7436

FAX:

+81-(0)564-83-7437

R&D Center
58-1 Ashinoya Higashiyama, Kota-cho, Nukata-gun, Aichi Prefecture, Japan 444-0116
Tokyo Sales Office
C-007, 2-30-4 Yoyogi, Shibuya-ku, Tokyo, Japan 151-0053

President
Junpei Miyakawa
Established
July 2010
Capital
9 million yen
Number of employees
2 executives, 14 employees
(as of October 2018)
Trading banks

MUFG Bank, Ltd.
The Okazaki Shinkin Bank
The Bank of Nagoya, Ltd.
The Nishio Shinkin Bank
Corporate History
| | |
| --- | --- |
| July 2010 | ADELE Co., Ltd. is established |
| October 2010 | Commenced mass-production of mold facings |
| November 2010 | Commenced mass-production of coatings |
| May 2013 | Selected for New Aichi Creative R&D subsidy |
| May 2015 | Selected for New Aichi Creative R&D subsidy |
| November 2017 | Established Tokyo Sales Office |
| April 2018 | Established R&D center |
Operating with Profit
ADELE has posted a profit in its business operations every year since its second year of business, and continues to offer stability of supply to the end users of its products.
Zero Overtime
From its beginnings through to the present day, ADELE has realized a workplace of zero overtime (excluding sales representatives).
In the pursuit of quality of work over quantity, we are constantly making improvements for greater efficiency and striving to improve performance within regular working hours.
Workers have Saturdays and Sundays off and are able to take at least one week's continuous break each during the year-end/New Year's period, Golden Week (string of public holidays in April/May) and in the O-bon summer holiday period. We are also currently working on reforms that will allow our employees to take one week's continuous annual paid leave at other times. In terms of employee welfare, in addition to the various types of social insurance, we are also engaged in the enhancement of non-statutory welfare programs, such as Welfare and Benefits Club memberships. We also offer reassuring support for the care of children and elderly family members and are engaged in the improvement of work-life balance, including encouraging more rewarding uses of time away from work.
ADELE respects the private lives of its employees.
Access
Headquarters and Plant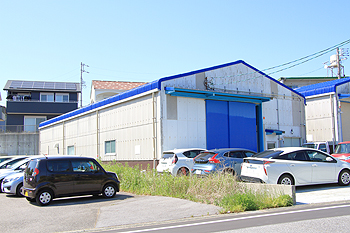 1-1 Satomae, Fukozu, Kota-cho, Nukata-gun, Aichi Prefecture, Japan 444-0124
TEL:

+81-(0)564-83-7436

FAX:

+81-(0)564-83-7437
7 minutes' walk from JR Sangane Station
R&D Center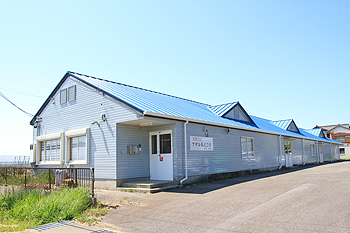 58-1 Higashiyama, Ashinoya, Kota-cho, Nukata-gun, Aichi Prefecture, Japan 444-0116
12 minutes' walk from JR Koda Station
Tokyo Sales Office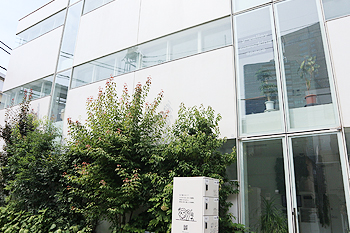 C-007, 2-30-4 Yoyogi, Shibuya-ku, Tokyo, Japan 151-0053
5 minutes' walk from JR Yoyogi Station
1 minute's walk from Minami Shinjuku Station on the Odakyu Line